Regular price
Sale price
$79.95
Unit price
per
Sale
Sold out
VANI-T - Sculpt Body Toning Peptides.
Introducing Sculpt Collagen Body Toning Peptides; the simple way to achieve your fitness goals.
Did you know the collagen in our body depletes by 1% every year after the age of 20 due to aging and lifestyle factors? Collagen plays a central role in muscle health by promoting quality, strength and growth. Using Sculpt combats this loss to help you look and feel your best. 
Formulated with 100% collagen peptides, Sculpt is scientifically proven to boost the effects of your workout to help you look fit, lean and toned.  
How does it work? Sculpt targets the connective tissue within muscle tissue and provides a great source of protein, essential for muscle repair, recovery and maintenance.
Make Sculpt part of your daily routine by adding it to your morning smoothie or shake. Virtually tasteless and odourless, Sculpt will fully dissolve in any liquid while still retaining its workout-boosting benefits.  
Work smarter, not harder with Sculpt Collagen Body Toning Peptides.  
Sculpt is all-natural, dairy-free, gluten-free, fat-free, carb-free, soy-free and sugar-free.
Sculpt works from within to:  
Support muscle function by increasing lean, toned muscle and maximising muscle strength.

 

 

 

Assist with weight management by decreasing fat mass, boosting metabolism and controlling hunger levels.

 

 

 

Encourage muscle repair, recovery and maintenance.

 

 

 

Improve digestion and aid gut health. 

 

Reduce tiredness and fatigue, promoting increased energy levels and enhanced focus.

 

 

Achieve your dream body.

 
Developed in conjunction with WBFF Pro Janere Reid, a nationally acclaimed Fitness & Body Transformation specialist and winner of over 30 national and international fitness titles, you can trust it will sculpt your body from the inside out…
Comprised of 100% pure bovine collagen

 

Virtually tasteless and odourless

 

Dairy and gluten-free*

 

90-95% absorption - meaning you get the benefits of this super nutrient 

 

90% protein

 

No sugar, fats, carbs or soy

 

100% naturally derived and cruelty free (PETA approved)

 
*Allergen Statement: This product is packed in a facility that processes dairy (milk), nuts and peanuts, gluten containing cereals and soybeans and may therefore contain traces of these allergens. Though no ingredients contain gluten or dairy, there may be traces due to cross-contamination within this facility. 
How to use:
Take 15g daily with 250ml of hot or cold liquid. Stir well and drink. Mix with water, coffee, smoothies, protein shakes or use in baking or cooking. Store product in a dry, cool place.
For best results, use in conjunction with a healthy diet and exercise regime that includes 2-3 hours of resistance training weekly.  
Disclaimer: We recommend consuming a maximum of 20g of collagen peptides per day. If used in conjunction with Lumiere, we recommend using no more than 1 level scoop (15g) of Sculpt and 1 heaped teaspoon (5g) of Lumiere.  
Share
View full details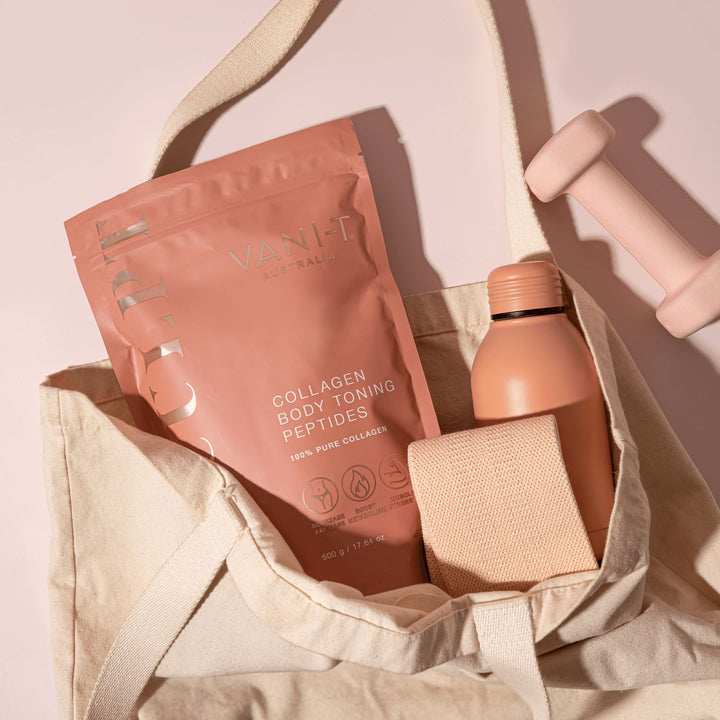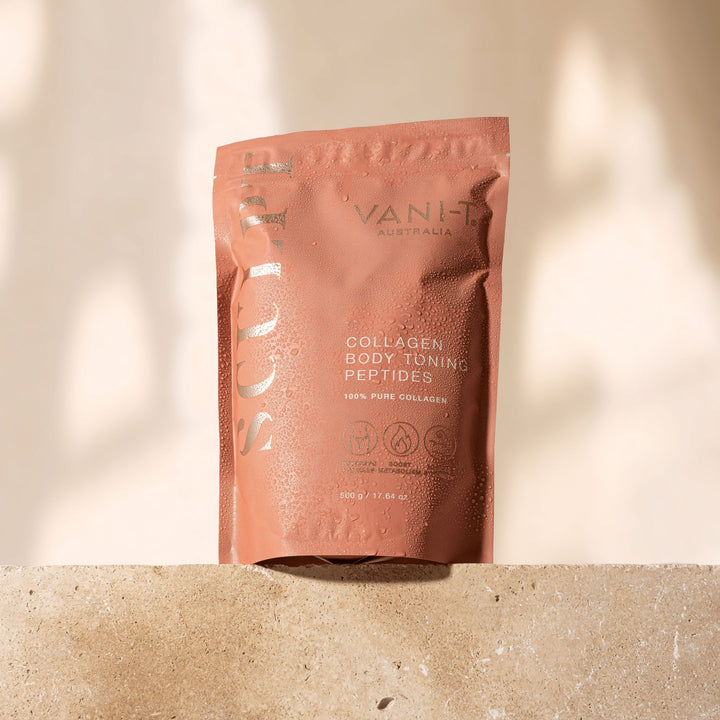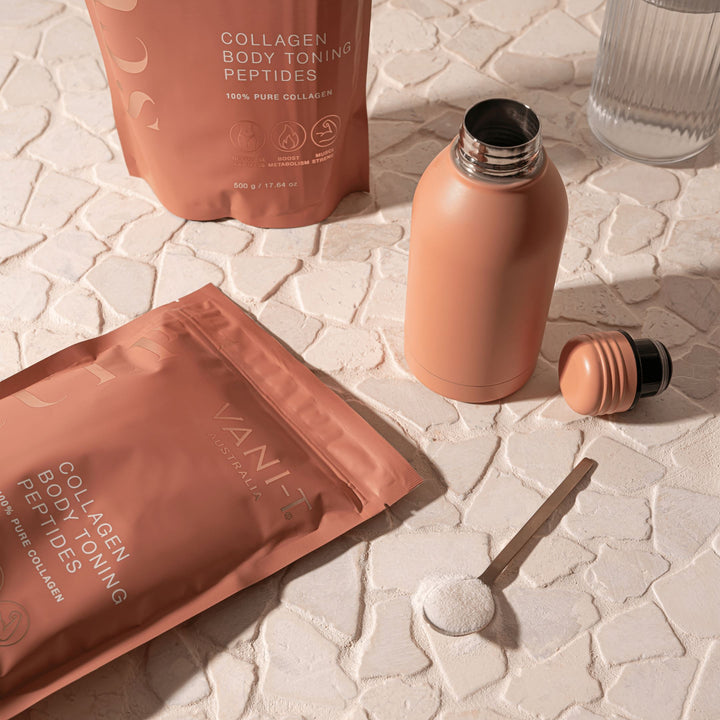 Sammi making shopping for clothes a breeze
We here at Sammi Know how enjoyable but also difficult clothes shopping can be at times.
This is why we have made sure to be specific about the brands we offer - ensuring they are all of high quality and size inclusive (size 6-22 available).
We also offer different methods to make purchasing easier - including buy now pay later options & free shipping when you spend over $100!
Streamlined Shopping Experience

Fast Delivery Times

Exceptional Customer Service

Shop With Confidence